The heart of our approach
Our formulas are regularly enhanced with new products in response to the changing constraints of professionals in their daily activities and in accordance with changes in regulations. Rigorous quality tests and strict compliance with current regulations guarantee the efficiency and reliability of our products.
Formulator and manufacturer of our ranges, we have a total control of the production process that ensures our customers an excellent reactivity of our teams as well as efficient technical and commercial support.
A permanent watch
Any product creation implies a demanding monitoring work upstream. As much at the regulatory level as in terms of formulations or process evolutions, the environment in which LODI GROUP operates is dense and sometimes complex! Our team is there to ensure that all standards, approvals and regulations in general are properly understood and implemented. This step is a prerequisite and an essential framework for any new product development or evolution.
Services in close collaboration
The LODI GROUP philosophy is also the involvement of all our teams in the developments. Our operating mode is horizontal and integrates all services into new projects. Driven by the R&D department and our sales teams, each innovation will involve the regulatory department, the laboratory, but also marketing and production. An essential emulation to guarantee a product that is as adapted and reliable as possible, in accordance with the expectations of professionals in the field. At LODI GROUP, each new solution development integrates an essential pivot: the customer's need. If we innovate, it is always in connection with a need expressed by professionals in the field.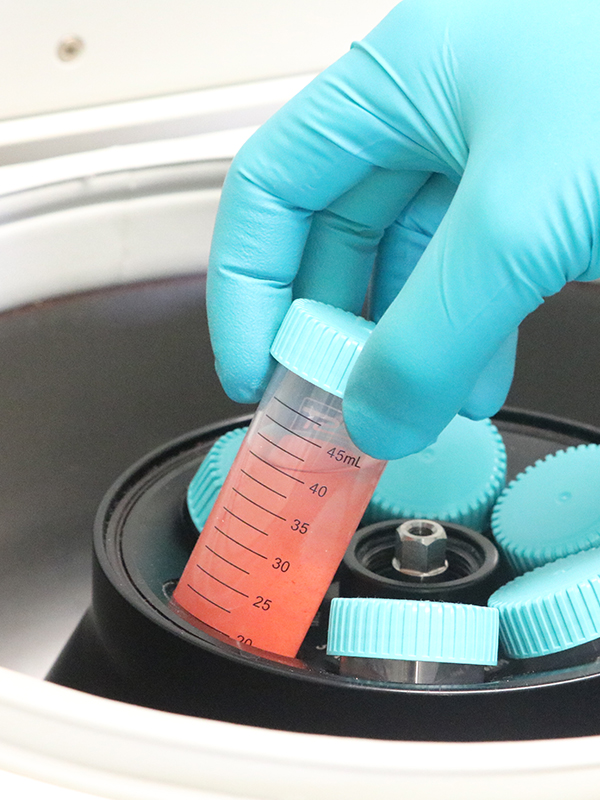 A team dedicated to innovation
The LODI GROUP Research and Development Laboratory is a team composed of:
– 2 chemists specialized in formulation,
– 2 chemical engineers specialized in analytical development,
– 3 chemists and biologists specialized in regulation.
This team develops new formulas for rodenticides, insecticides, disinfectants… The search for innovative formulation types is based on tests whose quality and traceability are confirmed by GLP accreditation (Good Laboratory Practices). Systematic product stability studies and analytical assays are conducted to ensure optimal efficacy and compliance of our formulations.
The laboratory's work also involves the permanent optimization of existing formulas and the continuous improvement of manufacturing processes in collaboration with the production team.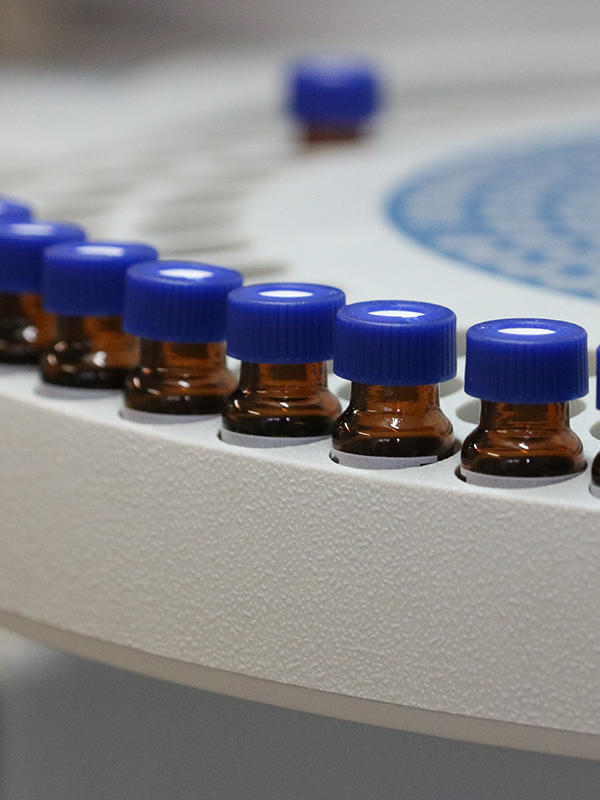 A recognized laboratory
The LODI GROUP laboratory is certified by COFRAC for its Good Laboratory Practices (GLP). This ensures the recognition of its organisational mode, covering all organisational and operational aspects related to the performance of the tests. Because nothing relevant can be done without solid relationships with the profession's partners and nothing beats the feedback of professionals in the field, our team is in constant contact with these different actors. A bond based on mutual trust.
In permanent contact with its customers, the LODI GROUP laboratory uses feedback to develop its existing formulas and create new ones, focusing on the evolution of needs and operating methods in terms of pest control.
The laboratory also provides support for:
– Regulatory support
– Technical advice on products and their applications
– Conducting field tests
– Training in the use of products or changes in regulations
Privileged relationships
At both French and European level, LODI GROUP has established a network of privileged relationships with the profession's key partners.
In France:
– CS3D (Chambre Syndicale 3D)
– UPJ (Union of Companies for the Protection of Gardens and Public Spaces)
– UIC (Union des Industries Chimiques)
In Europe:
– CEPA (Conservation of Species and Animal Populations)
– CEFIC (European Chemical Industry Council)
LODI GROUP also sits on the Board of Directors of CS3D as a representative of the College of French Formulators.